Digital Preservation
your practical guide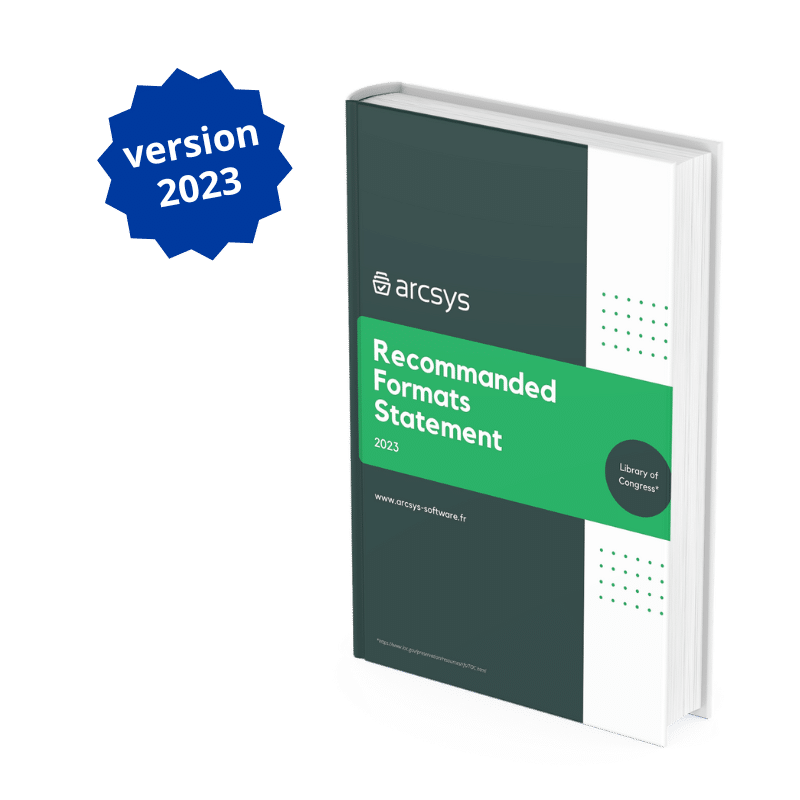 Do you want to improve your knowledge of long-term archiving formats?
Download our free reference document by filling out the form, which is updated annually to keep up with technological developments.
Only 30 formats out of 6000 are sustainable!
Which ones do you think?
Which repositories should be used to list these formats?
Is PDF the ideal format for sustainable archiving?